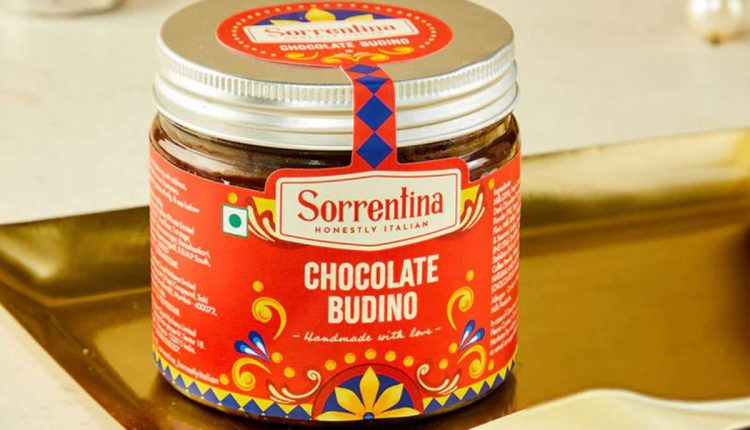 Indulge in an Italian Chocolate Budino + 5 fun recipes to make with it
If you're a chocolate lover, prepare to be enchanted by the velvety richness of Italian Chocolate Budino. This delectable dessert hails from the heart of Italy, where passion for food and Chocolate runs deep. With its smooth and creamy texture or the decadence of Chocolate, it's no wonder that budino has become a favorite treat for many.
What is an Italian Chocolate Budino?
Budino, which translates to "pudding" in Italian, is a luscious dessert that combines the richness of Chocolate with the comfort of a custard. It is made with simple ingredients like milk, sugar, eggs, and Chocolate. The result is a luxurious treat that melts in your mouth, leaving you craving for more. Amongst the plethora of Italian desserts, it is a top pick for chocolate lovers.
The Versatility of Italian Chocolate Budino
One thing that makes Italian Chocolate Budino truly delightful is its versatility. While delicious, it can also be used as a base for other desserts. Here are five different recipes you can make with Italian Chocolate Budino:
Chocolate Budino Tart: Prepare a buttery tart shell, or get a store-bought one and fill it with a layer of smooth chocolate budino. Top it off with whipped cream or fresh berries for an elegant and decadent dessert.

Budino Parfait: Layer alternate spoonfuls of chocolate budino, crushed cookies, and whipped cream in a glass to create a stunning and delicious parfait. Repeat the layers and finish with a dollop of whipped cream and some chocolate shavings.

Budino Trifle: In a trifle dish, layer cubes of chocolate cake, chocolate budino, and a drizzle of chocolate sauce. Repeat the layers and top it with whipped cream and crushed nuts for a dessert to impress your guests.

Budino-Stuffed Pancakes: Take your breakfast game to the next level by filling your pancakes with a spoonful of chocolate budino. Pour a ladle of the pancake batter into a pan, add a spoonful of the chocolate budino, and top it up with more batter. Serve Chocolate stuffed Budino with fresh fruits and a dusting of powdered sugar.

Budino Ice Cream Sundae: Scoop some creamy vanilla ice cream into a bowl and top it with warm chocolate budino. Add a sprinkle of chopped nuts, a cherry on top, and a drizzle of caramel sauce.
Whichever recipe you choose, the flavor of an Italian Chocolate Budino will elevate your experience and satisfy your sweet tooth like no other. The smooth and velvety texture and intense chocolate flavor make every bite a moment of pure indulgence.
Now that you know the delicious desserts you can create with a simple Chocolate Budino, here are a few tips to remember while making one at home. 
Use high-quality Chocolate: Since Chocolate is the dish's star, it's important to use good-quality Chocolate to give your budino a rich and intense flavor.

Allow time to chill: After cooking the budino, let it cool to room temperature before refrigerating. This will help it set properly and develop a firmer texture.

Serve with garnishes: While budino is delicious on its own, you can enhance its presentation and taste by adding a variety of garnishes, such as whipped cream, fresh berries, crushed nuts, or a sprinkle of cocoa powder.
A chocolate Budino is quite the indulgence, by itself or whether you can amp it up to create a brand-new dessert. You should get your hands on the Budino by Sorrentina to taste the authentic Italian version and use it to generate more chocolatey desserts you'll love! 
Read Also: Online Food Delivery Resources