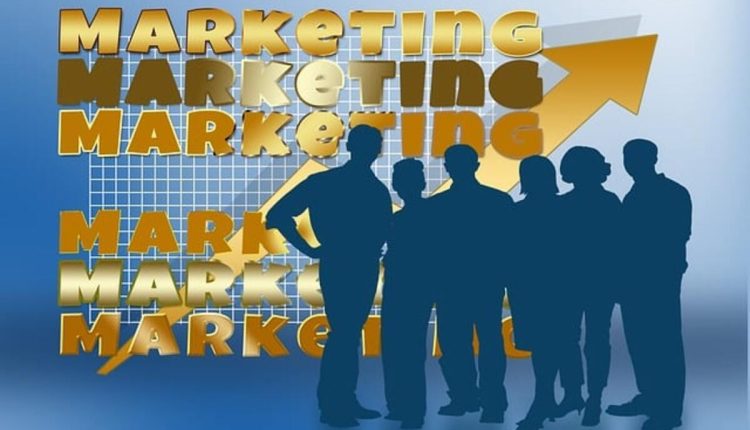 Tips for Creating Your Marketing Strategy
Objectives in Brief:
I aspire to work as an internal auditor for Saudi Arabia Basic Industries Corporation (SABIC) or another petrochemical firm. My primary motivation for joining the organization is its excellent career opportunities, while the competitive compensation, pleasant working conditions, and generous benefits are all significant factors.
To stand out from the crowd and gain an advantage in the business world, I'm pursuing a Master's degree in the United States of America. Because of my credentials and fluency in English, communicating with them won't be a problem. I must graduate with a high cumulative grade point average (CGPA) to work for this fantastic organization.
I realize finishing school isn't enough to get me hired by a corporation of this size; I need to work first. After finishing school, I plan to start working for any company in the United States for a year to gather experience. This is an excellent opportunity to broaden my professional horizons and gain valuable experience. While working for a U.S. company, I plan to study for the Certified Public Accountant exam and apply for jobs in Saudi Arabia, where I hope to work after I return home.
Business-Speak Meaning:
More than 30 percent of the world's petrochemicals come from the private sector, and the country also exports more crude oil than any other. Billions of barrels per year in production and a total of a trillion barrels. Most of these businesses are privately held and situated in Saudi Arabia's Eastern Province near where I live. Furthermore, gender discrimination has been eradicated, and women now have the same opportunities for employment in businesses as men do.
Analyzing the Market:
It's no exaggeration to say that the petrochemical industry in Saudi Arabia has a significant impact on the country's GDP. In keeping with the overall economic development goals for the state to broaden the productive base and diversify sources of income, Saudi Arabia has paid a lot of attention to the growth of industrial exports. Particularly the export practices of the private sector; this is a relatively new industry in Saudi Arabia. Exports of manufactured goods, however, made significant progress. In addition, Saudi petrochemical exports dominated entry into international markets. It has also helped improve the public's perception of Saudi products generally.
From 1995 (at 15 billion riyals) to 1997 (at 16 billion riyals), the value of exports increased steadily. There was a drop in exports between 1998 and 1999 (12.718 million riyals) due to falling oil prices. However, with the oil market's recovery, exports picked up steam again, eventually reaching a total of 114.898 billion Riyals in 2011.
Market Research:
Segmentation:
Infinite additional chemicals start with petrochemicals as their primary raw source. There are three distinct categories for petrochemicals: gaseous, liquid, and solid. Ethylene, propylene, butylene, butadiene, isobutylene, acetylene, vinyl chloride, and formaldehyde are also part of the Gases product line. Methanol is present in both liquid and solid forms.
Analyzing Segments:
When we say ethylene is the most vital component of Saudi Arabia's petrochemical industries, we mean that nobody disputes that claim. Worldwide, "SABIC" accounts for 22% of all output, making it the dominant player in this market. Sipchem and Saharah are two other thriving businesses in the Ethylene production industry. It's not easy to join Saharah Company. Less than half of the workforce is Saudi. Thus, most of the employees are brought in from elsewhere. Lower bonuses offset the company's more excellent compensation because of the negative impact bonuses have on the bottom line. Increased pay and other incentives are available to employees at Sipchem Company. The corporation gives several perks, including a housing allowance of at least $10,666 each year. Sipchem offers more opportunities for employment than Saharah.
SABIC Company's starting wage is $2,960. The corporation offers several different allowances, including a 25% housing allowance, a 10% transportation allowance, a 10% overtime allowance, etc.
Examining the Competition
Women with accounting experience are in exceptionally high demand. Since engineering is becoming increasingly popular in my country, there is a severe shortage of qualified female workers. While I anticipate facing competition, my U.S. education will give me a leg up on the rest. I have a significant advantage due to my extensive education and excellent mastery of the English language. Working for a U.S. company will look great on my resume and impress my future boss.
Evaluation Within:
Everybody often praises his great strength. However, I was able to excel in my chosen field because of the traits I possess.
Proficiency with numbers is essential for success in the field of accounting. Being the careful person that I am, I have never taken any chances in my life. In college, I recall doing a group project where we had to evaluate two different banks. After that, we had to compose a multi-chapter report covering marketing and financial statement analysis. "The numbers in balances must be exact, and you have the dexterity to do it," the doctor added as she handed me the chapter on financial statement analysis. Careful consideration was given to each number and field placement, which now has a unique meaning about its neighbors. Someone with a keen eye for detail is needed to manage the books and crunch the massive statistics.
A student needs to be rational, efficient, and precise to succeed in accounting. In addition, I am a diligent worker capable of taking on obligations and will welcome the challenge. Being on time with my work and being well-prepared for lectures are two things I value highly. I make an effort to be reliable and diligent. In addition, I am well-versed in various software packages, including Excel and other Microsoft Office products. These abilities, in my opinion, will be crucial on the job. I have a broad academic background, studying various college and graduate school disciplines. My prior research experience is extensive. Corporate Governance is one area that I investigated for my thesis. I did a financial statement analysis for Al-Mojil, a significant oil firm in my country. In addition, I compared the economic conditions of Riyadh Bank and Sabb Bank for three years by analyzing their respective financial statements.
A good team player is arguably the most crucial aspect of any collaborative endeavor. I can contribute my ideas, skills, and knowledge to the group and help us reach our shared objective. Concurrently, I get knowledge from my coworkers.
In addition, I enjoy engaging in conversation with others, particularly those of diverse cultural backgrounds, to broaden my understanding of the world and its inhabitants. In my free time, I enjoy researching cutting-edge gadgets and software. Doing volunteer work, especially with low-income families, has been a defining experience for me. Since I am motivated to learn and grow, I can rapidly advance in my expertise. I enjoy reading works that expand my knowledge in my industry.
The SWOT Analysis:
Issues within Oneself:
As the saying goes, "A new day brings new strength and new thoughts."
I am an intelligent, conscientious, responsible, diligent, good team member with excellent communication skills, a quick learner, observant, analytical, computer literate, punctual, and fluent in two additional languages. I can meet tight deadlines even when the stakes are high.
Weakness: No one is faultless; everyone has them, but these flaws tend to be concentrated in different places. My life is complicated, I think, because I overthink. When I have homework to do, for example, I can't help but think about it. It's essential to feel the burn of hard effort, but it's also important not to let yourself burn out from overanalysis. Nonetheless, I'm trying to rein in this behavior, and maybe someday I'll be able to conquer this weakness.
Possibilities: Women can access various employment options in Saudi Arabia, including development work. The choices I have, thanks to my scholarship and my studies abroad, are better than they would be otherwise. The Saudi Cultural SACM is in contact with numerous businesses interested in hiring academically gifted male and female students.
Dangers: I'll have to get a car even though those big businesses are in my neighborhood. However, in my nation, women cannot hold driving licenses. So, I'll have to hire a driver, which could be pretty expensive.
Targeting the Market and Establishing Objectives
To achieve my goals, I am enrolled at Ohio University. Shortly, I hope to complete my master's degree with honors. Long-term, I hope to gain experience in the field by volunteering for about six months at one of the largest accounting companies in the United States. In addition, I hope to complete the CPA program. While there, I'll start looking for work in the Kingdom of Saudi Arabia to join the company as soon as I go home. I'm looking for a position that pays more and is more welcoming to women.
Market: I'd recommend a job at SABIC Company to everyone because of their great benefits. Since internal auditing is my focus in college, that's the role I'll be filling at the company.
Differentiation: There has been an uptick in the number of accounting majors who have received their degrees abroad. However, I am still ahead of the competition because Ohio University offers many unique courses. My degree will require 56 credits, but the average at other universities is only 34. It's safe to assume that my accounting and business acumen would put my head and shoulders above the competition. The exposure and experience I gained working for a major U.S. company will be invaluable to my career development.
Positioning: Through my resume, you may learn about my academic credentials, expertise, work experience (which I'll get while studying overseas), my rare (for a woman) Certified Public Accountant credential, and the novel approaches I've developed to help the Accounting Department advance.
Promotional Activities:
Results: I have a constant desire to better myself. In the future, I plan to think outside the box when solving accounting problems. In every situation, I devised a novel approach to the issue. I plan to broaden my horizons by taking classes in every area where workers can always benefit from more training. To prepare for the interview, I plan to speak with some acquaintances SABIC already employs about the company and the interview process.
My desired compensation package includes competitive pay and medical coverage for myself and my dependents.
If I were to get a promotion, my CV would showcase my accomplishments and qualifications. In addition, as an imaginative and creative professional, I will have plenty of suggestions on how to better the firm's Accounting Department, which will hopefully convince the company to hire me.
The next step is the interview, for which I want to study the company's website and inquire about the company's interview style from friends who already work there. I am prepared for the interview and will confidently and adequately respond to any questions. If I don't present myself as competent and confident, the firm can have a negative image of me. I'll email the company after the interview to express my gratitude.
Location: I'll be active in online groups where people discuss working for petrochemical firms like SABIC. Furthermore, I plan to leverage personal contacts like friends and family members already working at SABIC to improve my hiring chances. I intend to attend the career fair and speak with the hiring managers there.
Blog by Billal M. Mirza
Read also: Have a great time Going Green With Kitchen Appliances.