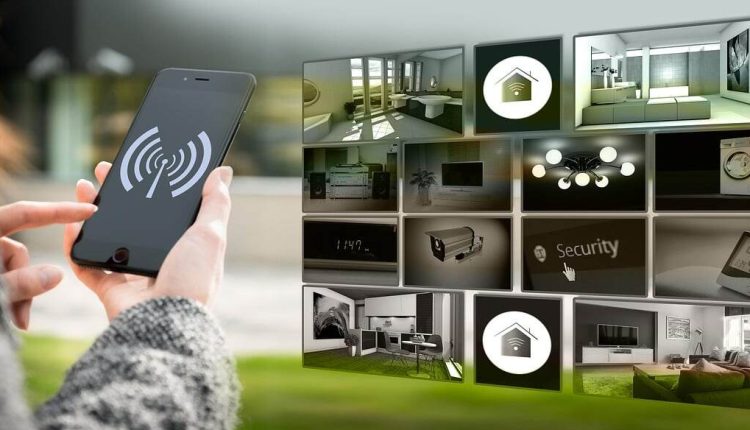 Checklist for Wireless Network Setup
A buyer's ignorance might cost them money and cause them unnecessary hassles. Before spending money on wireless equipment, you should know precisely what you're doing. It's frustrating when you finally get everything you need only to discover it doesn't function well in your home, with your computers, or at the distances you require. Before you go out and spend your hard-earned money on wireless networking equipment, here is a checklist of things you should do first.
Examining for Interference
Wireless networks can still function even if there is interference in their frequency band, but performance will suffer, and the network's reach will be diminished. Unless you know what to look for, you won't find out if something is interfering with your connection until it suddenly stops operating.
Wireless phones and microwaves are two typical devices that produce interference in the wireless spectrum. The most popular wireless networking frequency, 2.4 GHz, is the standard for wireless telephones. However, you may be able to track down phones that operate on a different frequency. In contrast, microwaves can only function at frequencies over 2.4Ghz. Having such gadgets in your home is probably OK, but you shouldn't put them in the same room as a wireless internet computer.
Building a Wall
In principle, wireless signals can easily penetrate building materials. However, in reality, some walls are thicker than others and are more prone to attenuate the signal. Keep in mind that just the walls on the inside of your home are relevant. If you want the link to function between stories, this does, however, involve your floors.
Drywall, plywood, other wood (including doors), and glass are suitable for separating rooms in a wireless home.
Brick, plaster, cement, metal, stone, and double-paned glass are all obstacles to wireless signals.
The porousness of the material plays a key role; the more your wireless signal can pass through it, the better.
It's not the end of the world if your wall is constructed from one of the "bad" materials. It merely implies that the range and speed of your wireless connection may be diminished. You may need to spend more money on tools to solve this issue than usual.
Set a spending limit.
Taking a step back to assess your situation is necessary before settling on a budget. Do you have far to travel? Is breaking down barriers a goal of your connection? You can use these considerations to guide your budgeting efforts; remember that the more issues you have, the more energy you'll require to tackle them. However, if you have a modest wooden home, you may get away with the cheapest option.
Examine Opinions.
It's a good idea to check wireless equipment on Amazon and read customer reviews to understand the quality of different brands and the value you can expect to receive. Buying something online without acquiring a second, third, and fourth opinion is terrible. It's a good idea to visit a local computer store and test out some wireless networking gear before deciding.
Microsoft Windows XP Setup and Update.
Your experience with wireless networks will be much enhanced by upgrading to the most recent version of Windows. Since wireless networking has only been around for a short period, native support was not included in Windows 98, ME, or 2000. Compared to Windows XP, wireless connectivity is much trickier to set up on such machines.
Unfortunately, the issue persists even if you're running Windows XP. Updated versions of Windows XP, such as Service Pack 2, include more user-friendly wireless configuration and management features. If you haven't visited http://windowsupdate.microsoft.com in a while, you should do it immediately to ensure that your copy of Windows is up to date.
Lee Asher, the founder, and CEO of CyberTech SoftShop [http://cybertechsoftshop.com/], compiled and contributed the following data.
Distributors of the DeadEasy Book Creator & Publishing Wizard
Read also: A Step-by-Step Guide to Setting Up Your Wireless Router