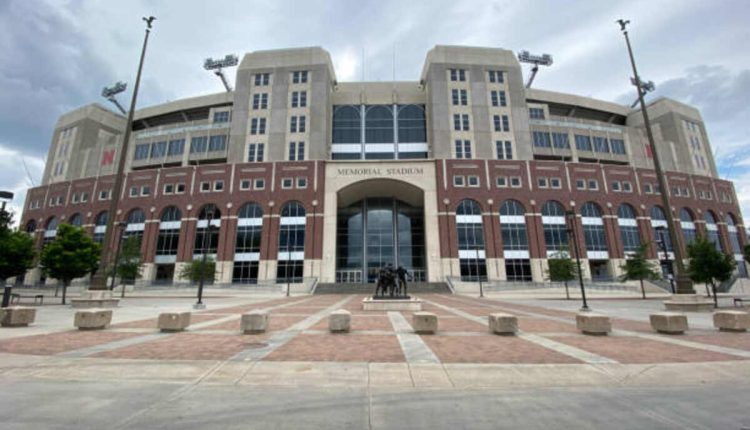 Liberty School Cabernet – A Classic Wine From Paso Robles
Liberty School Cabernet has long been a dinner table classic. Crafted with grapes grown by family farmers in the Paso Robles region, Liberty School Cabernet boasts a superior depth of flavor and smooth tannins that won't disappoint your dinner table.
These wines are fruit-driven and showcase a true varietal character, using oak as an integral building block rather than as an ingredient to flavor them.
Winemaker's Notes
The 2021 Reserve Cabernet Sauvignon stands as an outstanding testament to Liberty School. Boasting an inviting garnet color, its decadent aromas of vanilla bean, ripe plum, and fresh leather invite you to drink deeply and explore its robust structure with flavors such as dried cherry, blackberry currants, peppercorn sandalwood toasted oak that create an incredible silky experience in each sip. Firm yet soft tannins ensure a smooth finish for this velvety wine.
This classic wine has long been a dinner table favorite with its deep ruby hue and compelling nose of vanilla bean, fresh cedar, and dense black currants. On the palate, it boasts dark fruit flavors such as crushed blackberry and vanilla with dusty tannins that linger long into its balanced and lengthy finish.
Our winemaker has carefully crafted this delectable beverage using grapes grown in Paso Robles by family farmers committed to producing high-quality fruit. Once aged in both French and American oak barrels, racking occurs twice, and gentle filtration occurs before bottling – creating a complex yet elegant cabernet sauvignon that complements any meal perfectly!
Hope Family Wines was established with one goal in mind: producing high-quality wines at affordable and reliable prices. Their commitment has paid off – over time, they've built up an incredible following for their wines, which now include Liberty School, Treana, Quest Austin Hope & Troublemaker labels. Now proud grandparents themselves, Ainsley & Avery Hope continue their family business today while spending quality time among grapevines & oak barrels they once knew as children!
While not tending to their vineyard and cellar, the Hopes can often be found hunting or socializing with friends. Their lifelong friendship and complementary personalities have allowed them to form an outstanding winemaking partnership, which shows up in their exceptional wines – making a memorable collection that honors their heritage and hardworking values.
Winemaker's Tasting Notes
Liberty School wines represent our family's commitment to hard work and tradition. Their consistency as varietally correct wines that consistently surpass expectations is an admirable trait of these labels, while this Reserve Cabernet elevates them even further as an embodiment of excellence.
Deep ruby red with a salty edge, this wine showcases aromas of fresh vanilla and lush red fruit, as well as herbs and toasty oak. On the nose and palate, this wine displays dark berries and black currant enhanced by spice while finishing up with silky smooth tannins and an approachable structure, making it particularly food-friendly.
The Hope family continues to farm the vineyards that comprise their collection of unique Hope Family wines, such as their flagship Liberty School Cabernet Sauvignon. Produced with grapes grown by our family farmers in Paso Robles' growing region, Liberty School displays classic Cabernet aromas of black currant and blackberry with subtle sandalwood, eucalyptus, and cinnamon notes leading into its lush palate that offers rich fruit flavors enhanced by silky tannins for a long fruit-driven finish.
Today, Austin Hope oversees five distinct and award-winning Hope Family Wines labels, such as Liberty School, Treana, Quest Austin Hope, and Troublemaker. Alongside his professional photographer wife Celeste, they continue to raise their children, Ainsley and Avery, amidst grapevines and oak barrels that made up their home country of Australia. As always with any successful family business, the Hopes pride themselves in staying true to principles such as family complex work tradition – keeping faith in what has made their company great!
Winemaker's Review
Paso Robles has long been recognized for producing top-tier cabernet sauvignon wines, such as this classic cabernet sauvignon from Paso Robles. Boasting deep ruby red hue and offering aromas of cassis and black briar with subtle smoke and toast notes, it boasts a full body with a lengthy finish, making this wine an excellent accompaniment for rare steak.
This beloved Cabernet has long been a mainstay on dinner tables for over four decades, welcoming guests with its rich ruby hue and aromas of warm vanilla and fresh currant. On the palate, earthy notes combine with crushed peppercorn and sweet oak, while lush, approachable tannins and dark fruit form a harmonious finish that is balanced by bright acidity.
Since 1975, The Hope Family Wines of Paso Robles have been producing quality Cabernet Sauvignon wines using grapes from both their vineyard and local family farms. They take great pride in crafting each batch according to exacting standards – using quality grapes grown on both estate vineyards as well as from family farms nearby. Their lineup consists of five brands, including Liberty School, Treana, Quest Austin Hope & Troublemaker wines.
This elegant Cabernet Sauvignon displays a deep crimson color and opens with complex aromas of ripe black cherries, boysenberries, and violets. On the palate, this medium-bodied wine delivers a juicy mouthfeel featuring lush flavors of blackberry pomegranate as well as leather, sandalwood, and spicy cracked pepper that complement its aromas beautifully.
Winemaker's Rating
The Liberty School Cabernet Sauvignon is a full-bodied red wine designed to pair well with both grilled meats and stews. Boasting a deep crimson color and aromas of warm vanilla and fresh red fruit, its approachable tannins and bright acidity make this wine versatile enough for use across various occasions.
This wine is produced using grapes grown in the Paso Robles region and aged for 12 months in oak barrels, giving it a rich and complex flavor while being very smooth to drink – perfect for sharing with friends or a date night!
Deep ruby red wine with a brickish hue, this vintage boasts an aromatic bouquet of vanilla, lush dark fruit, and subtle baking spice notes. On the palate, this wine boasts a smooth yet supple structure with solid notes of savory herbs, black pepper, and sweet oak notes, as well as dark cherry and sweet oak notes. Perfect for any special occasion and incredibly satisfying alongside steak or hearty stew dishes.
Hope Family Wines has been making wine since 1990, producing fruit-driven wines with true varietal character that use minimal new oak in order to put the focus back onto fruit. Their portfolio features wines such as Liberty School Cabernet Sauvignon and Treana Chardonnay – which we highly recommend trying!
Grapes used for this wine hail primarily from Paso Robles' eastern side – considered prime Cabernet country – where vineyards produce high-quality Cabernet fruit. The winemaking team draws upon multiple vineyards each year – typically about 12 per year– to bring out the best qualities in these grapes, paying particular attention to harvest and ripening times in order to preserve natural acidity levels and potential tannin structures in each berry.
The 2015 Reserve Cab is an award-winning blend sourced from three vineyards within Paso Robles AVA. Comprised of Cabernet Sauvignon, Merlot, and Syrah aged for 12 months in both French and American oak barrels, this wine boasts rich flavors with a highly satisfying long finish.