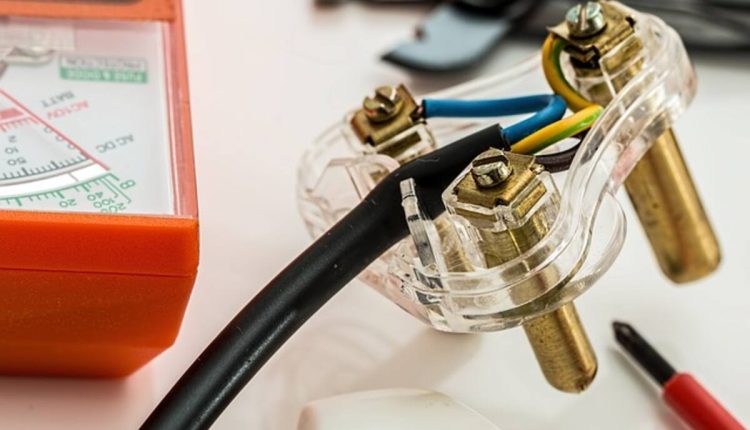 Tips for Maximizing the Results of Your Next DIY Home Renovation
Renovating your home is a great way to boost its usefulness, attractiveness, and value. If suitable restoration projects are chosen, homeowners might recoup a sizable chunk of their investment from subsequent buyers in the form of a higher asking price. Some renovations have a long track record of increasing a home's value. The kitchen, bathroom, landscape, and living room improvements are just a few examples. No of the property's location or the state of the real estate market, the projects have consistently shown a healthy return on investment.
However, the homeowner is not likely to see any return on investment due to the high construction cost unless the renovations are performed to correct design defects or structural difficulties. When determining what kind of improvement to make to their property, homeowners must consider the tastes and preferences of potential buyers. To avoid creating enhancements much above the average of the adjacent houses, they should also perform remodeling projects in harmony with the property's location. They must be aware that if buyers aren't ready to pay the cash for the repairs, any value gains will be null and void.
What You Can Do to Increase Your Kitchen's Value
If one room in the house needs renovation the most, real estate professionals say it's the kitchen. Today's kitchen has several purposes beyond just food preparation; it is often the site of casual get-togethers and homework time for kids. Given its prominence as a hub for the home, many purchasers place a premium on the kitchen's aesthetic and functional integrity. You can do better in several categories, including:
Shelves and cupboards
One aspect of your kitchen that can't be neglected throughout the redesign is the cabinets. Paint the cabinet and island bench a striking dark color, like brown or black, to give them a new look. If the cabinet's upper doors make the unit look too bulky for the kitchen, you can always take them off and use the exposed shelves for decorative purposes. The hinge holes must be filled and painted.
Accessories 2
Accessories for the kitchen are crucial in tying the room together. Accessorizing differently may appear like it takes no time, yet the effect is dramatic. Fix the cupboard by replacing its broken knobs, handles, and hinges. You can also change out the old tapware for something more modern. If you're going to use stainless steel accents, standardize them.
Thirdly, Floors
Changing the flooring in your kitchen can dramatically affect the room's overall appearance. Replace any broken or worn flooring immediately. The flooring you choose for your kitchen can make a big difference. Tiles made of terra cotta or porcelain, ceramic, vinyl, and wood are all examples of suitable flooring materials. These finishes are easily accessible, stylish, and affordable. Sanding and polishing worn floorboards is another option.
The Fourth: Light
Whether you want to modernize the fittings or brighten things up, a new light fixture can do wonders for your kitchen's aesthetic. Lighting options include various pendants, downlights, and other chic ceiling fittings. Under-cabinet lighting is another way to draw attention to your kitchen's many fine points. Kitchens can have quite different looks, but with the proper lighting, you can extend a theme created across all your accessories.
5. Set up a functional island
Don't give in to the need to put a giant cube in the middle of the room. More desirable are islands that appear open and airy. It's not a good idea to cram a lot of heavy appliances into a small space like a kitchen island, but if you must have a stove or a sink and dishwasher in one, try to keep things as airy as possible.
Sixth, the kitchen island top
This space inspires many kitchen color schemes. For this reason, you should pick one that complements your kitchen's aesthetic and is within your price range. Let's check out a few top kitchen works surfaces options.
For the Kitchen: Granite Surfaces
You won't find a more widely used countertop than this one. The personality of this stone is immense. It can be finished to your liking and comes in various colors and textures. Granite is one of the most long-lasting materials for a countertop, provided it is properly sealed.
The benefits of a granite counter
Granite defies categorization because it is readily available in various hues, prices, and durability. Even oil spills, knives, and high temperatures do not affect the stone.
Cons
It takes a professional to fix chipped corners and edges. After a specific amount of time, sealing is necessary to prevent stains. Because some colors, like blue, are uncommon, the price increases accordingly.
• Natural Soapstone for Kitchen Tops
Because of their resistance to chemicals, stains, and microorganisms, stones of this type find widespread use in scientific research facilities. It is resistant to stains and wear, making it an excellent option for the kitchen.
Soapstone's Benefits
It has unrivaled longevity. In the Pacific Northwest, soapstone sinks and stoves from the 1800s are still in use. Because of its neutral pH, spills of acidic substances like lemon juice or tomato juice won't damage it.
Cons
The corners and edges of soapstone eventually wear down due to the talc component.
• Tiles
There is a wide range of color and design options for ceramic tiles. They complement various surfaces and are especially useful as a kitchen backsplash or island top.
Pros
It's an affordable, simple, and poor heat conductor.
Cons
Even when appropriately sealed, grout stains, chips, or cracks easily in high-wear areas like corners and edges.
The value of your home can rise thanks to renovations. Any home improvement you make must be in keeping with the rest of the structure. Avoid going into much depth. For instance, the kitchen layout you pick should work with the rest of the house's aesthetic. More effort does not necessarily result in better results. Only make renovations that will directly increase the home's selling price.
Minnesotans seeking custom granite countertops should visit http://ddfgranite.com.
For more advice on your next home improvement project, check out http://ddfgranite.com/blog/.
Read also: Vacuum Glass Lifting Equipment